Happy Global Parents' Day!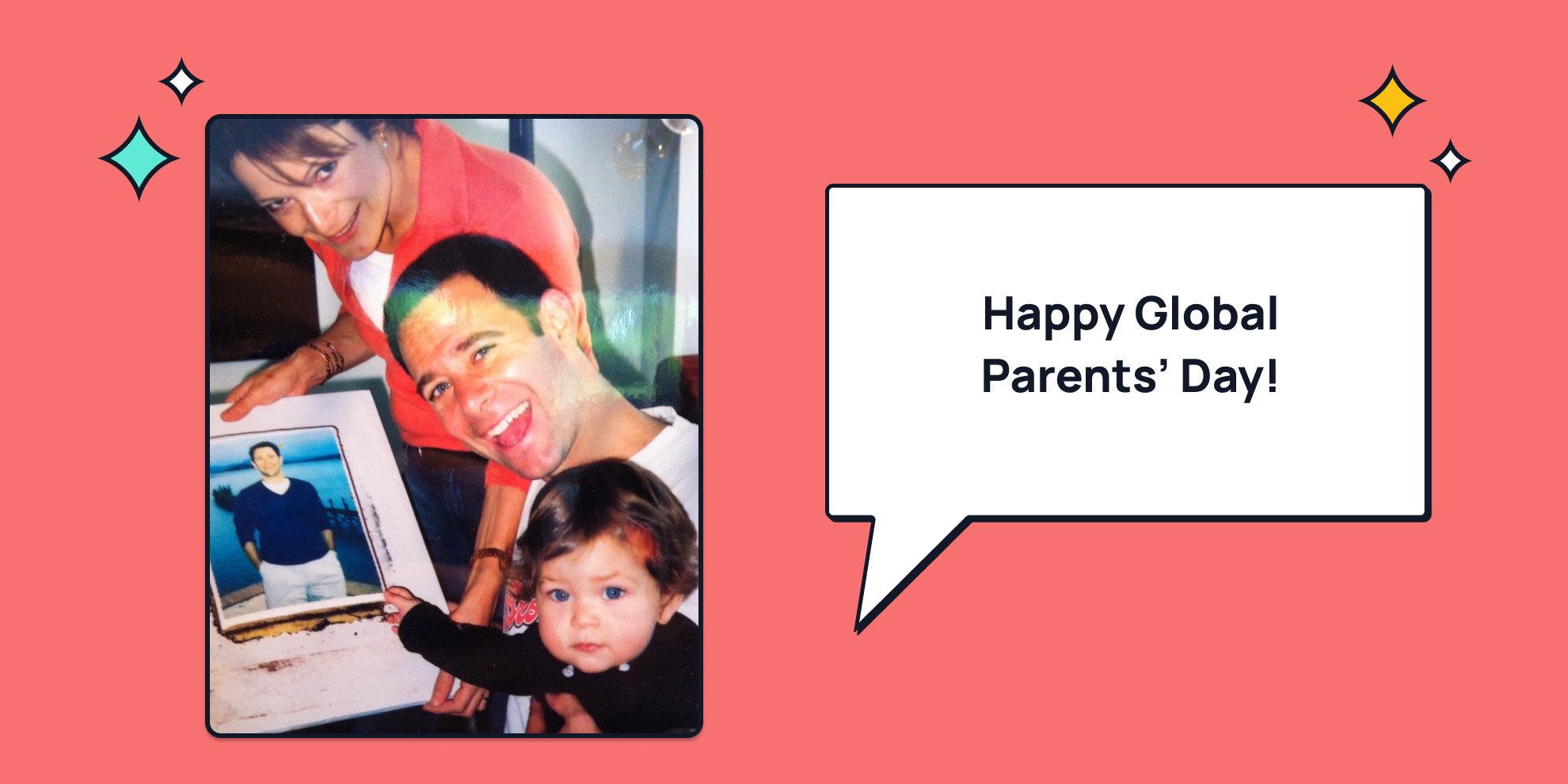 Read 5 Lessons Audrey Learned From Her Parents
In honor of Global Parents' Day, I wanted to share a heartfelt tribute to my own parents - and to you, for entrusting your children to us.
No one is perfect. I'm not and nor are my parents. But I attribute much of the personal fulfillment I feel in life to lessons learned from my parents. And as parents, what more do you want than to ensure your offspring feel fulfillment in life?!
Here are a few lessons from my mom and dad that profoundly shaped my path:
Do work and spend your time on things that you're passionate about.


Picture a young me, bursting with joy at the sight of my dad returning home late at night, yelling in happiness "DADDY'S HOME!" when my dad returned from home late at night. Apart from seeing my dad after a whole day apart, what made that moment so special was the huge smile on my dad's face. Even after a long day at the office, he was always radiating joy. Why?! Because he loved his work! And he was happy to see his little girl of course. I never heard my dad complain about work, but only talk about it with passion. That made me believe there was no other way to work than to immerse yourself in things that fueled your passion.

Surround yourself with people who are different from yourself and from all walks of life.


My mom's remarkable ability to connect with people from all walks of life left an indelible mark on me. Embracing diversity enriches us with unique perspectives and learning opportunities. Seek out friends who challenge your worldview, and build diverse teams that flourish from the exchange of varied ideas.

Be curious. Have interests outside of your professional line of work. Go to museums. Read books. Listen to podcasts. Engage with the world as a lifelong learner!
My mom started a tradition in high school called Culture Sunday. As a freshman, I sassily said, "Mom, I don't have time for this nor do I want to spend my one free day every week going to museums with you!" She asked that I trust her and give Culture Sundays a shot. By senior year, all my friends joined too. It was the perfect Instagram opportunity and they wanted to learn about art from my mom too, the Queen of Culture Sundays. Now anytime I enter a museum I can name the majority of contemporary artists on the wall. While this knowledge doesn't show up on my resume, it has enriched my life immeasurably.
Do good in the world.
Following 9/11, my dad quit his job to work on the 9/11 relief project for the subsequent year. My mom attended Association to Benefit Children volunteer Saturdays every weekend with us.
I never saw 'doing good' or volunteering as a chore. It was a way of life.
No act was too small, but in seeing my parents carve out the time to do good it became a core aspect of my own identity.

Lead by example.


All of this was made possible because these aspects of my parents are authentic to their being. They didn't force any of this down my throat or yell at me for not following suit. But I saw my parents actualize these behaviors and rituals consistently throughout my young life and saw how much fulfillment and joy it brought them. I learned by observation and followed suit accordingly.
Video: Curious Cardinals High School Students Reflecting on What They Have Learned from Their Parents
Every child is different and the same approach doesn't work for everyone, but I hope sharing a few things my parents did that were integral to shaping who I am and the fulfillment I feel every day provide some helpful nuggets for you.
At Curious Cardinals, our goal is to nurture those same passions, curiosities, and sense of purpose within each student we mentor. Thank you for allowing us to play a small role in their journey.
Curious to learn more lessons from Audrey and her parents? Watch "3 Things My Parents Did Right" or see why learning from failure is so important by tapping the icons below:

Audrey, on behalf of the Curious Cardinals Team