Student Spotlight: How Natalie Built Blog "Chatz with Natz" to Share Career Advice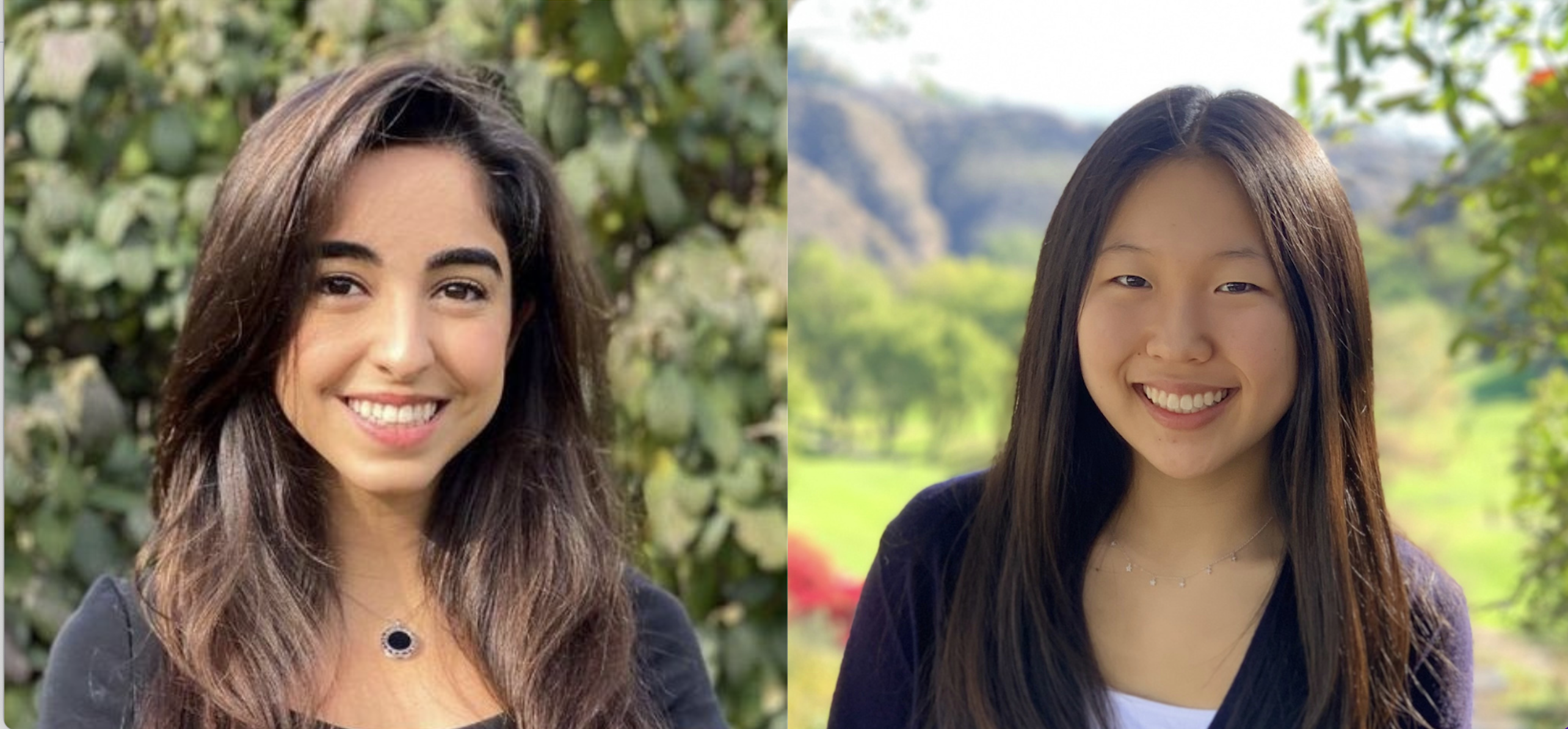 A rising sophomore, Natalie R. is an outside-the-box thinker with an entrepreneurial spirit. A longtime Curious Cardinals student and high school Ambassador, Natalie surrounds herself with passionate people and has had close exposure to a startup. So when Natalie contemplates where she wants to be in five, ten years, she's looking beyond the traditional, well-trodden paths of "lawyer, doctor, engineer." Through conversations with role models and members of her community, Natalie is scoping out a broader landscape of career paths and opportunities, and wanted to share her insights and wealth of knowledge with fellow high schoolers. "Chatz with Natz" was born.
Natalie explains: "I wanted to start a blog not only to help other people, but also just to learn to better my writing skills, my interviewing skills, communication skills and email writing, all of that. And I feel like a blog really cultivates and brings all of those things together that I need help on and I can put out something fun and enjoyable and a project that I'm really passionate about and that I love and that I hope helps other people."
Natalie already had a strong background in web design, having worked with Curious Cardinals mentor and software engineer Sheel Yerneni to learn how to use Figma, Canva, Wix and more, but she wanted to build her confidence in writing and interviewing. Mentor Sahar Mohammadzadeh, a recent Harvard graduate and journalism whiz, has done just that with Natalie. Stemming from her work experience at a myriad of journalism organizations, including National Geographic and working alongside Fareed Zakaria at CNN, Sahar is an expert storyteller who is endlessly "passionate about understanding how we can talk to people. How do we capture their themes and ideas and lessons, and share that to a wider audience for whatever purposes or community goals that we're trying to serve."
Natalie's blog exemplifies these core tenets of journalism, connecting her "community members in high school about future career opportunities with local community members." Sahar has guided Natalie on journalism best practices, helping her answer questions like "How do we write an interview script? How do we send over an agenda? How do we even write templates to even reach out and ask for these types of questions?" Natalie researched her interview subjects, narrowed down high-level questions, and practiced with Sahar via mock interviews "where I pretended to be an interviewer and she was an interviewee and vice versa." Having done her due diligence, and equipped with this toolkit of skills, Natalie has interviewed people on "what they do, their past challenges, interests, highlights of their career. Just kind of their path and how they got to where they are like, and these are all people with interesting jobs, not just 'doctor, med school, residency, surgeon.' They have kind of unusual paths to get to their jobs."
In this way, Natalie has grown her "ability to talk with adults in a more formal setting…As I did more, it became more natural and more enjoyable." Natalie thus emulates one of Sahar's core teachings for interviewing: "when you find a connection with the person you're speaking to you find common ground around cultivating respect and empathy. And those are just skills that slowly start to emerge once you start doing so many of them."
The piece of advice Natalie has for passionate students like her is "You have to definitely be self-motivated if you want to get it done, cause it's more flexible and there's a lot more effort you have to put out." And Sahar agrees, saying "everything is possible if you just set small incremental goals for yourself…I think a really big part of the mentorship is just having someone that knows what you're supposed to be doing and check in and can ask the questions on how it's going." This Curious Cardinals pair truly models how much young people can accomplish with the guidance and accountability that a near-peer mentorship provides!
Sahar and Natalie also demonstrate that a blog is a great place to start for students who want to distill their passions into a digestible and accessible format. Natalie assures that "You can do a blog that focuses on research or just something that you're really interested in. And it doesn't have to be necessarily interviewing people. But if you want those types of skills, like interviewing and email writing, then you can for sure go for that. Or you can incorporate it later. It's so up to you."
Sahar also advocates for the agency involved in starting one's own blog: "There's just so much flexibility with the blog. You can literally blog about any topic. And there are so many industry experts, in so many different topics. And there's a whole world just waiting to meet you."
Do you have a topic in mind that you want to explore and share with the world? Want to work with Sahar or other mentors on launching a blog this summer? Sign up here.