You Already Know Your Passion - How Can a Mentor Help?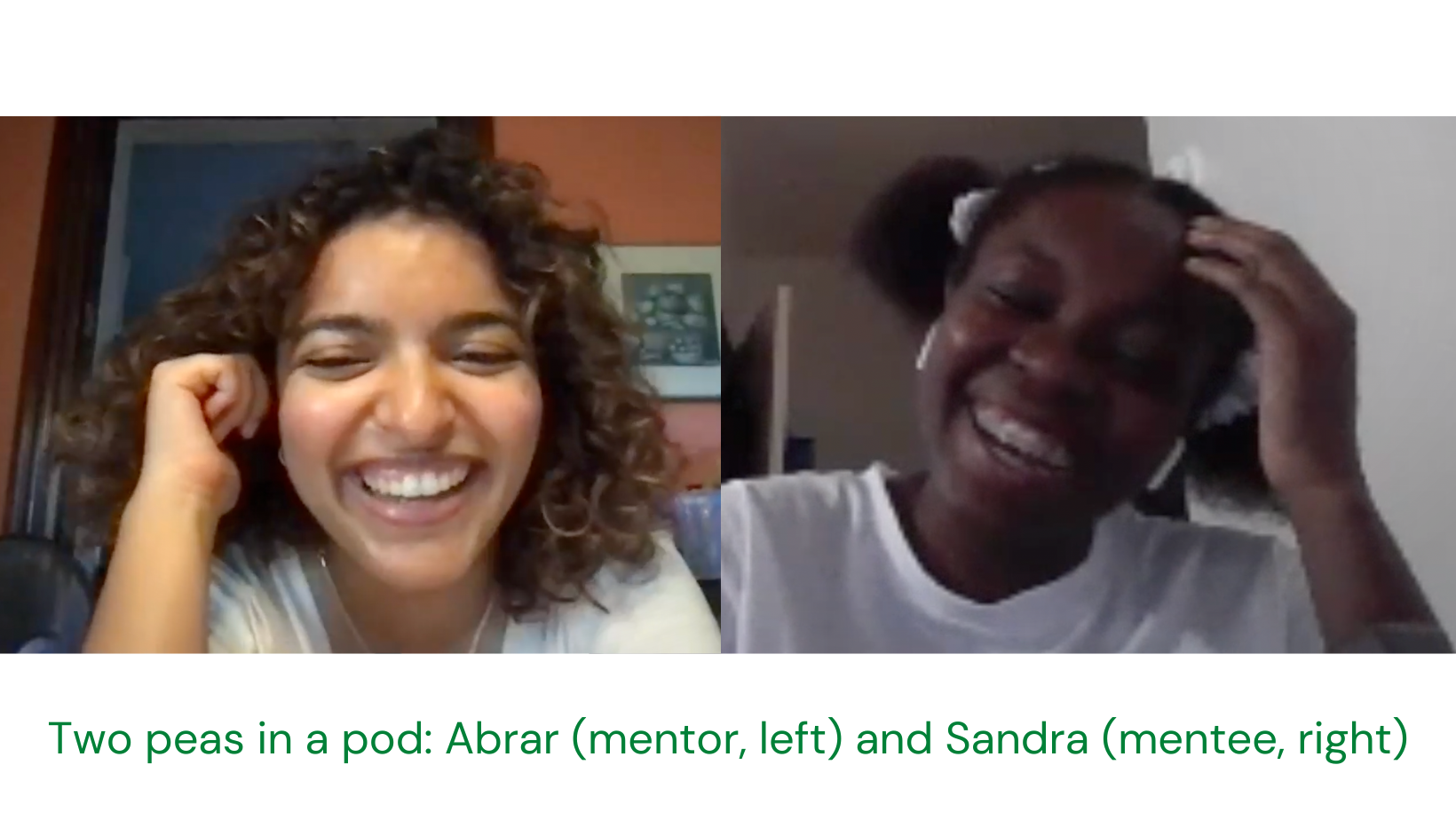 There are some students who already know exactly what they are passionate about. They've got a packed schedule of activities surrounding a certain interest, and are fairly certain about their future college major and career path. So what do they need a mentor for?
To learn the answer, we spoke with Sandra. Sandra is one of those students - an ambitious rising senior at Columbia Secondary School in Manhattan who plans to study Pre-Law and Political Science once she gets to college. When I asked her about her passion for law, she was able to trace it back to "middle school when I was thinking of stuff that I'd want to do when I was older. And as a joke, my dad would say, you should be a lawyer because you're really good at arguing with me. And I don't know, it just stuck with me ever since then."
"So I was kind of thinking about the idea and I thought it was pretty cool, but I didn't really like doing anything until my freshman year when I did an internship sort of program where I was learning about different positions in law and government at the Bronx district attorney's office. After I did that, I was just really down with the idea of being a lawyer. And ever since then, I've been trying to involve myself in different programs. I did a college course on criminal justice. I'm shadowing a judge every Tuesday. And I feel like from all of that, I definitely know that I want to be involved in some sort of law when I'm older."
So where does her mentor, Abrar, come in? Abrar is a rising senior at Harvard, studying Government on the Data Science track, with extensive experience working on political campaigns. Campaigns are something Sandra has wanted to dive more deeply into, and with Abrar she has been able to "discuss the evolution of campaigns in American history from the 20th century onward."
Sandra says, "it's definitely very beneficial to have a mentor who is doing what you're interested in doing, because they can give you firsthand experience. For example, Abrar tells me she worked on a campaign with [US Senator] Jon Ossoff, she tells me her experiences in college and stuff that she's doing. And aside from being super interesting and knowing what she's doing, I feel like I'm also like thinking about what I want to do when I get older." In this way, Sandra has been able to understand what her reality can be through a role model who is just a few years older than her.
Sandra also assures students that even if they have their passion set, they can still expand their horizons and view of what is possible even further with a mentor. "Even if you feel like you're set on something, having a mentor can also give you insight on different things you can do. For example, Abrar told me that she was working at a radio station. That was something I thought was probably one of the last things I thought I'd do. She also said she thought that was another last thing she would do. And she ended up really liking it. It kind of gives you more confidence to do things that you think you wouldn't do if you never tried them."
For her final project, Sandra will get experience "writing up a speech on something like a topic that I think is important or for a campaign." One can only imagine and hope that this will be broadcast on her very own radio show one day, perhaps Sandra's fireside chat? As Sandra has seen with a mentor like Abrar, it's not outside the realm of possibility. Even if you have already narrowed down your passion, with a Curious Cardinals mentor, the sky's the limit!
Want to work with a mentor like Abrar to find a role model, specialize more deeply in your passions, and expand your vision of what's possible? Sign up here!