You Are Never Too Young to Make a Difference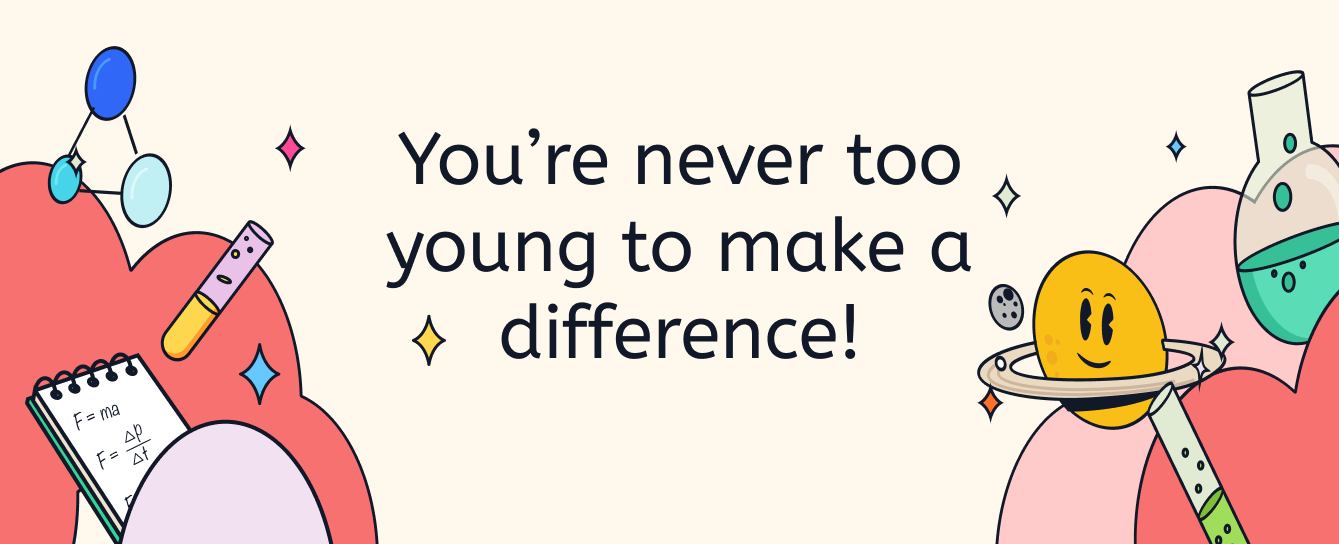 You open your phone to a flood of notifications.
There's war in Ukraine, the erosion of reproductive rights at home, and a global climate crisis. It's a flurry of current events that can't help but leave kids wondering: what's going on around me?
And most importantly, what can I do about it?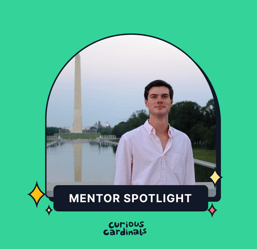 These are the types of questions that propelled Curious Cardinals mentee Laila to learn about constitutional law with her mentor, Yale political science undergrad Matthew Jennings.
As Matthew writes in this blog post, together he and Laila explored the kinds of "why" questions that often go unaddressed. Rather than learning how Supreme Court Justices are appointed, they focused on why it matters: "why should we care about who gets to consent to their appointment?"
Thus, he empowered Laila "to develop her own appetite for meaningful engagement with the questions underwriting her life," to lean into her curiosities.
With Matthew's guidance, Laila tackled complex, relevant issues, starting from the inception of judicial review with Marbury v. Madison (1803) to the court's most recent decisions: "What exactly did Dobbs v. Jackson Women's Health Organization (2022) change about the reproductive rights landscape in America? And where does the Court go from here?"
See samples of Laila's final project below: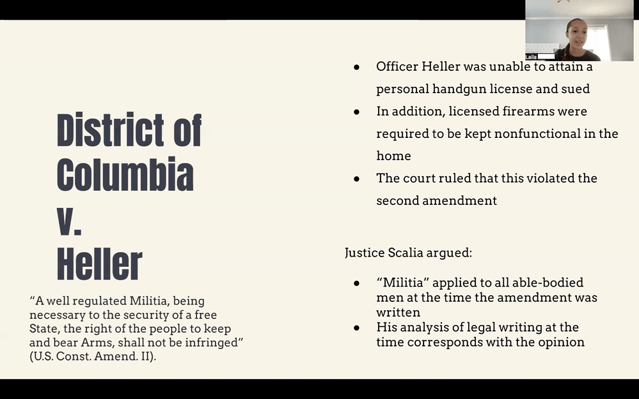 As Matthew writes, "Through diligent engagement with these themes, Laila has better empowered herself and her community to confront an ever-changing world."
Empower kids to lean into their curiosities, and you'll create informed, active leaders.
---
It's how I came to teach a course on mass incarceration in June of 2020.
With the murders of Breonna Taylor and George Floyd bringing systemic racism to the forefront of our national consciousness, students were wondering what these systems were, how they came to be, and why abolitionists were calling for their destruction.
They leaned into this curiosity, committed to learning holistically, and in turn, became more responsible, conscious citizens of the world.
It's absolutely necessary for kids to indulge their curiosities if they're going to become engaged adults, whether that means diving into constitutional law or simply engaging with a once-per-week lesson on current events.
In an ever-changing world, it's imperative to ask: how can I prepare my kids for the future? How can I make sure they're learning things that are relevant to their lives?
Learning about what's going on in the world is the epitome of learning what's relevant.
As our mentors prove, you're never too young to learn how to make an impact. With their guidance, your child can, too!
Want to encourage your kid to not just Google an answer and stop there, but embrace this as an opportunity to learn? Working with a Curious Cardinals mentor like Matthew is the perfect place to start.
Stay Curious,
Audrey Wisch
Co-founder and CEO, Curious Cardinals
audrey@curiouscardinals.com