How to Start Your High School Career Off Right

Ian Fisher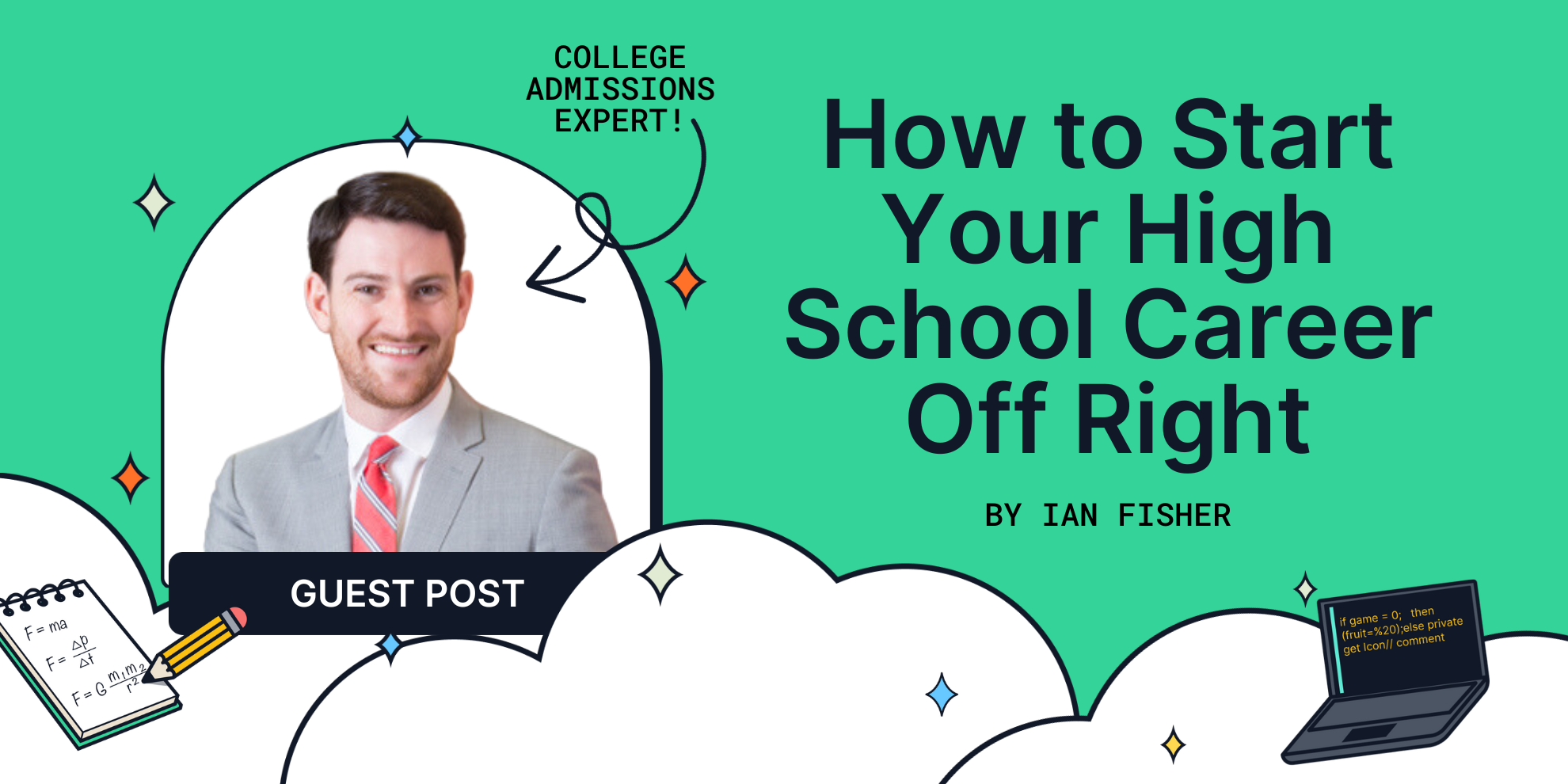 This week on the Curious Cardinals blog, we'll hear from dynamic college admissions expert Ian Fisher as he shares his best tips for high school students and their families.
---
There's nothing quite like a fresh start. Whether you're turning the calendar to a new year, wiping a countertop clean before beginning meal prep, or sitting down to plan a summer vacation with your family, a blank slate presents so much possibility. No start is as fresh and exciting—and daunting—as the beginning of high school.
As an admissions expert with College Coach, some of the most valuable conversations with students happen before they've ever set foot in a high school classroom. We get to talk about their plans for the next year and their hopes for the next four. Instead of being held back by a firm notion of what high school is, we get to talk about the possibilities of what it can be. And while I enjoy outlining the strategy for course selection and encouraging them to get the best marks they can get, I think the best discussion is centered on mindset. How are you going to approach this new community? What can you do to be at your very best, and what does that mean to you?
In my counseling practice, advice differs for each student, I have three suggestions for every new 9th grader.
Connect
One of the things that we learned from the pandemic is the crucial role that connection plays in our lives. Students who spent entire semesters learning over Zoom report a lack of engagement and a sense of loneliness. Those who are heading to a physical campus this fall should take full advantage of the opportunity to develop meaningful connections.
Connect in new spaces. Get to know your teachers and engage the material beyond the assignment in front of you. Look for learners who engage the way you do and keep an eye out for those who think differently. If you have a chance to form a group for a collaborative project, try working with people you don't know as well. You might find a new peer to inspire your curiosity or point you towards learning experiences you may never have considered!
Try New Things
We hear it all the time, but it's worth underscoring the importance of exploration in high school. I encourage freshmen to try as many clubs and activities as they can manage in the first quarter. Go to meetings with friends and go to meetings alone. Commit to trying something at least twice before you give up. There's no problem in abandoning a club that you find uninspiring or uninteresting, but if you don't get out there and explore the opportunities available on your campus, you may be missing an experience that can offer real richness to your high school career. Try new things early and often.
Do School Well
When I tell students to "do school well," they often assume I mean that they should turn in their homework on time, study for exams, and get good grades. (Yes, do that!) But while I do think those are important benchmarks for quality learning, doing school well is something different. It's a habit that you establish from the start of high school and can carry on through the rest of your learning career. It's not a measure of how smart you are or how well you understand the content of your coursework. It's about putting yourself in a position to manage the daily expectations of six to eight teachers while maintaining your relationships, having fun, and yes, even getting enough sleep.
Focus on your learning process. How well are you prioritizing assignments? How late are you staying up? What do you do when you come home from school? It takes three weeks to create a habit, and students who manage the expectations of their school community will be in a better position to handle the expectations of the late high school years.
---
About the Author