Oh My Gods! A Journey Through Greek Mythology - With Mentor Benjamin Zaidel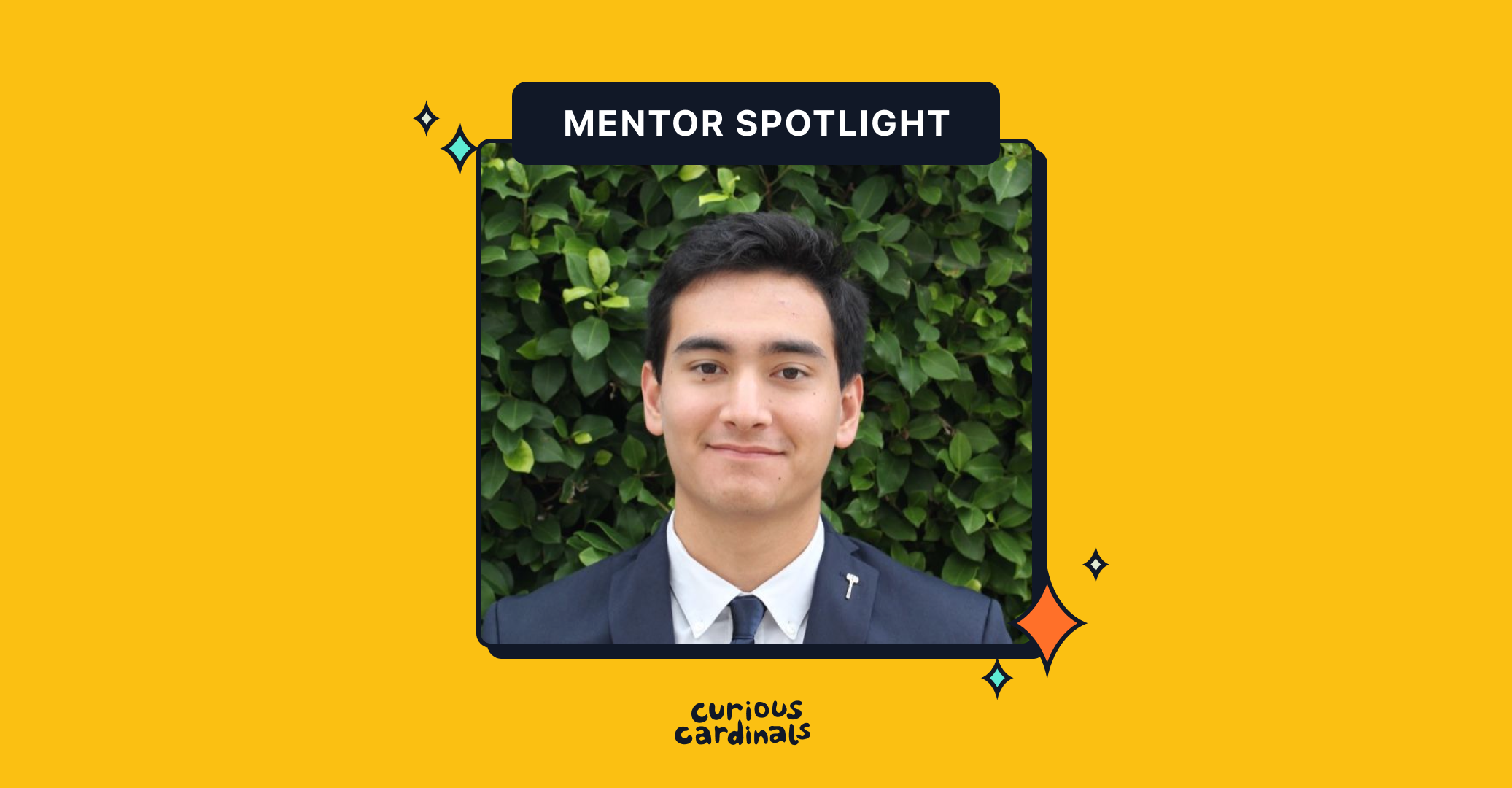 To succeed in this undertaking, Ejaaz would need to possess Athenian wisdom, Herculean strength, and Olympian-level knowledge about all things Greek. I bet you can guess how that went.
Last week, I lost a wager to Ejaaz, a 4th grader from New York with a penchant for mythology. I told him that I'd write a blog post about him and the week we spent learning about Greek Mythology (GM). But I'd only do this on one condition: he had to ace my end-of-the-week Kahoot!, a long-standing tradition I've had as a mentor. Let me make one thing clear: this was no easy feat. We had covered everything from the Titanomachy to Homer's Oddysey. To succeed in this undertaking, Ejaaz would need to possess Athenian wisdom, Herculean strength, and Olympian-level knowledge about all things Greek. I bet you can guess how that went.
From the very first day, Ejaaz and I bonded over our shared love for the subject. We both understood that GM is more than just old history, destined to fade away as humanity moves on to bigger and better things. Among many other benefits, studying GM serves two important roles.
First, Greek Mythology serves as a marker that allows us to see just how far we've come as a human race. The Greeks designated Mt. Olympus as the home of the gods because it was so tall that the peak remained perpetually shrouded in clouds. Could it perhaps, then, be home to the gods? Without the necessary science or tools to explore, the Greeks crafted stories to explain nature and the world around them. Recognizing that fact helped Ejaaz (and myself) appreciate the beauty in the little things around us. Is the spider crawling up my wall just another pest, or could it be a daughter of Arachne? Is the morning dew that soaks my slacks a nuisance, or is it Eos, god of the dawn, sprinkling water all across the world? There was a time when nature was unexplored, and thus elicited a true sense of wonder; maybe it's not so bad to preserve that feeling.
Second, studying the myths of the ancient Greeks helped us piece together the patchwork quilt that is Greek society. Many people forget that mythology didn't use to be mythology: it was a religion, a way of life, and a complex network of tales that were told at bedtime and around the fire. I dove into that beauty with Ejaaz, and what a journey it was!
For the first two days, Ejaaz and I covered origin stories and the Titans. We learned about Gaea — Mother Earth, as she's referred to in the modern day — and how her marriage with Pontus, the sea god, ultimately created an early form of human. "Maybe this was their early explanation of evolution!" he wisely remarked to me. Ejaaz even made his own presentation on Rhea, wife of evil Titan Kronos, and his own take on what a 6th Percy Jackson book would look like.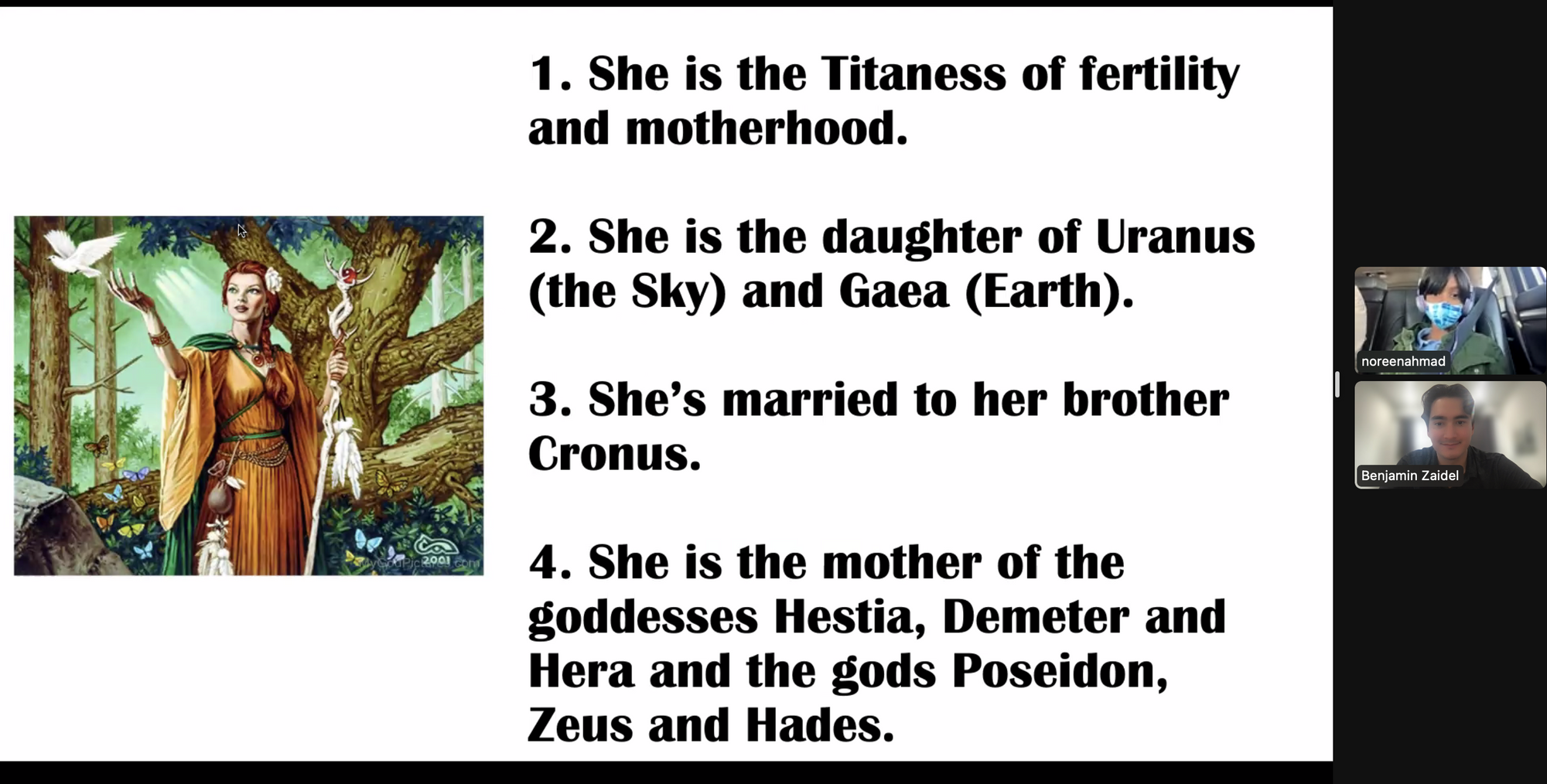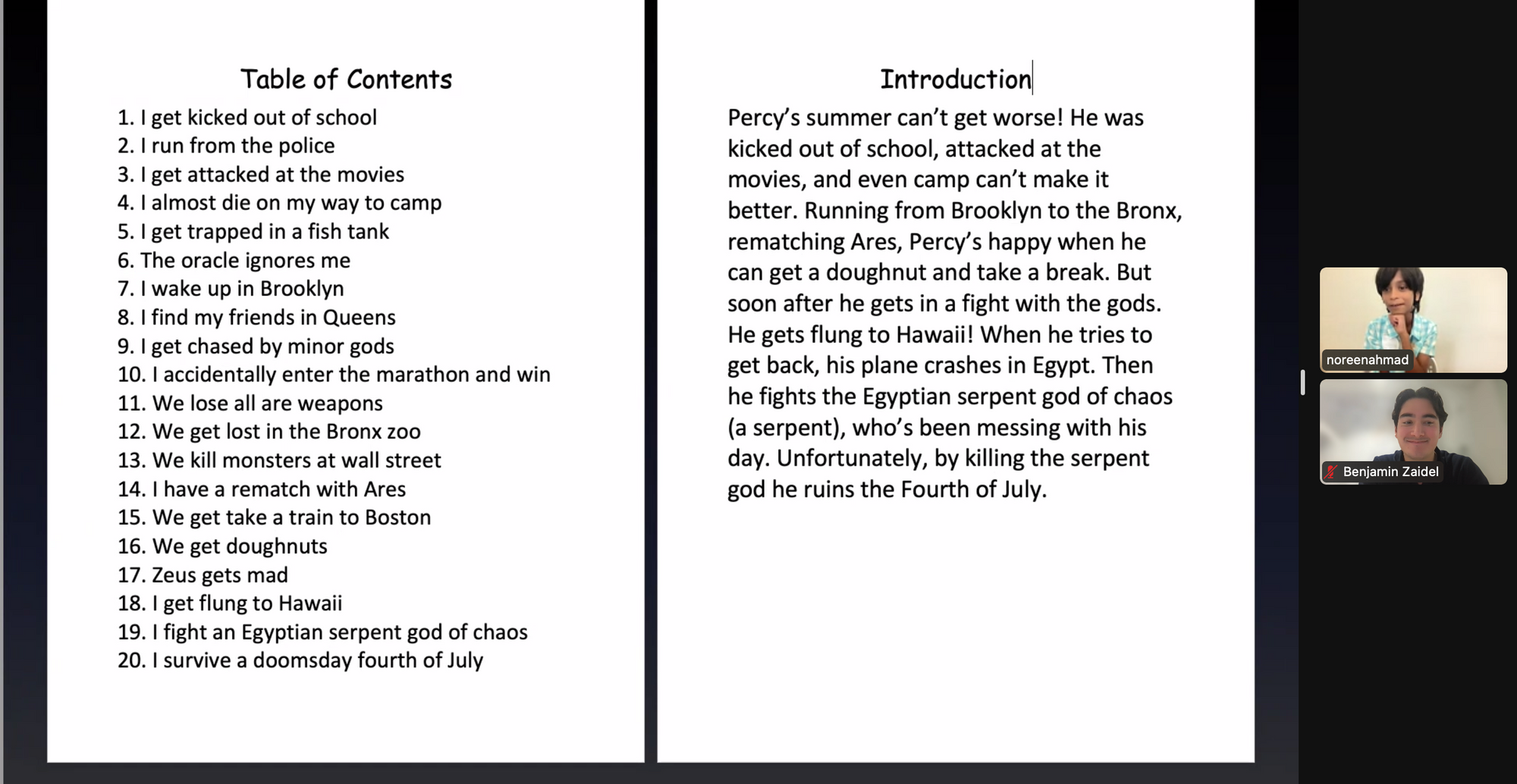 Having laid the appropriate groundwork (which is key to studying GM), Ejaaz and I moved on to the "Age of the gods," where the Olympians prevailed in all their glory. It's here that we started to see the first mention of what it means to be a good human. Often hidden in myths where the gods punish mere mortals are life lessons, not-so-gentle reminders about how to be a good father, neighbor, and friend. While one might not think so, Ejaaz realized just how relevant these lessons are in today's time. Don't be too narcissistic, or suffer a fate like Narcissus did, staring at your reflection for all eternity. To reinforce the presence of Greek Mythology today, Ejaaz learned about the art of allusion and made his own Mattress company drawing on ancient tales. Guess the allusion to the Greek god!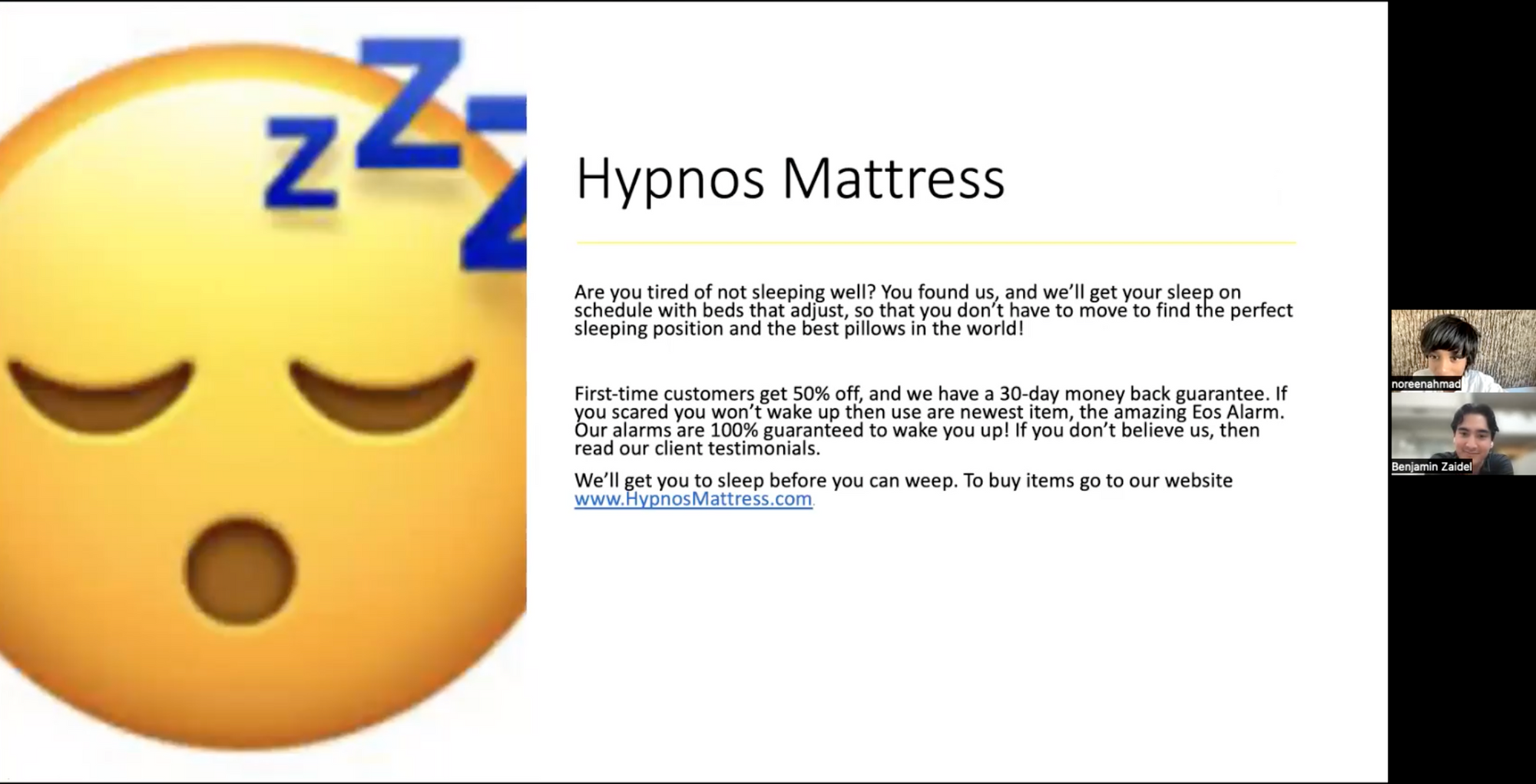 We concluded our week's lessons on the "Age of the Demigods," where heroes like Hercules, Theseus, and Perseus undertook larger-than-life challenges in pursuit of a virtuous goal. Ejaaz came to realize that to some extent, the gods weren't all that relatable. They lived infinite lives, with as much power as they desired. Demi-gods were more relatable than ever and inspired the Greeks to be bold, heroic, and take care of one another.
Over the course of what felt like a very short week to me, Ejaaz and I dove headfirst into all things Greek Mythology. He walked away understanding the importance of retelling our history, the beauty in nature, and how vital it is that we take the time to explore our passions. I guess he didn't know that I was so impressed by him that I planned on writing the blog post anyway. If you happen to need a 4th grader who's an expert on Greek Mythology, you know who to call.
To learn more about Benjamin, check out his mentor profile!