Meet the Mentors: Comedy Writing with Freddie Shanel 😆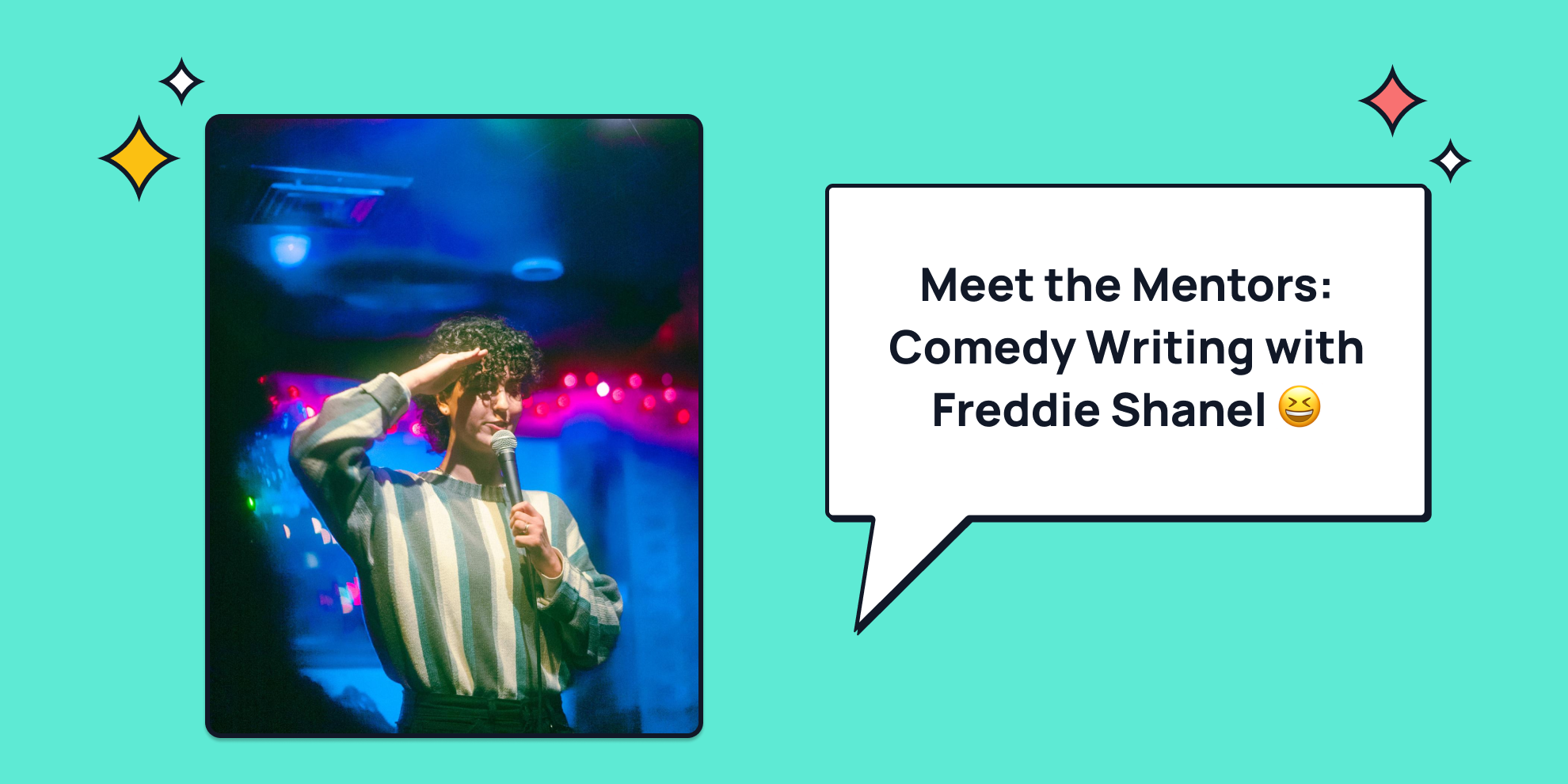 Looking for the perfect mentor to help your student improve their writing skills? Come out of their shell? Gain confidence in public speaking? Or does your kid already love to perform but want to try a fun new medium? Check out comedy writing with a mentor like Harvard alum Freddie Shanel!
Meet Freddie!👋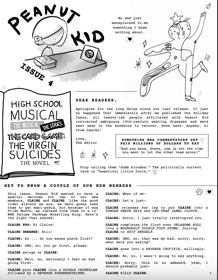 Freddie studied History and Literature at Harvard, but they've had a passion for comedy ever since writing and performing their first standup set in middle school. They were president of the Harvard College Standup Comic Society, a writer for the Harvard Lampoon, co-founder of the comedy zine Peanut Kid, a member of On Thin Ice Improv, and currently serve on the editorial team at the humor site, Reductress. With Curious Cardinals, Freddie taught fourth and fifth graders the ins and outs of joke writing – from sketch to stand up – and helped them each devise and perform their own routines.
Read on for a rapid-fire Q&A with Freddie:

Why do you wish you had Curious Cardinals as a kid?
Discovering a passion for comedy at a young age was exciting, but also isolating: I would have loved to have a mentor who could show me that I wasn't alone in my passion, and that there's a real future in this industry!
Proudest Curious Cardinals mentoring moment?
One fourth-grade mentee was particularly quiet at the start of our engagement, and watching her come out of her shell and perform her own five-minute set was absolutely amazing. She crushed it!
Coolest lesson?
The head writer from Late Night with Seth Myers, a comic featured on Comedy Central, and a Comedy Central network exec all zoom-ed into one session to talk to students! It was unreal.
What have you been curious about lately?
The deep sea… been down many Wikipedia holes.
If you'd had the chance to have a Curious Cardinals mentor, what would you have studied
Playwriting! There are so many fantastic mentors who specialize in it, and it's a medium I've always wanted to try. That or chemistry! I struggled with it quite a bit in school.
Want your kid to work with a mentor like Freddie to find their writing voice? Sign up for a consultation call or get started here!
Or curious to see more mentors who specialize in writing or comedy? Check out Harvard alum John Ball or Stanford student Danika Lyle!