How Curious Cardinals Mentors Readied REDI Lab Students to Pursue Their Passions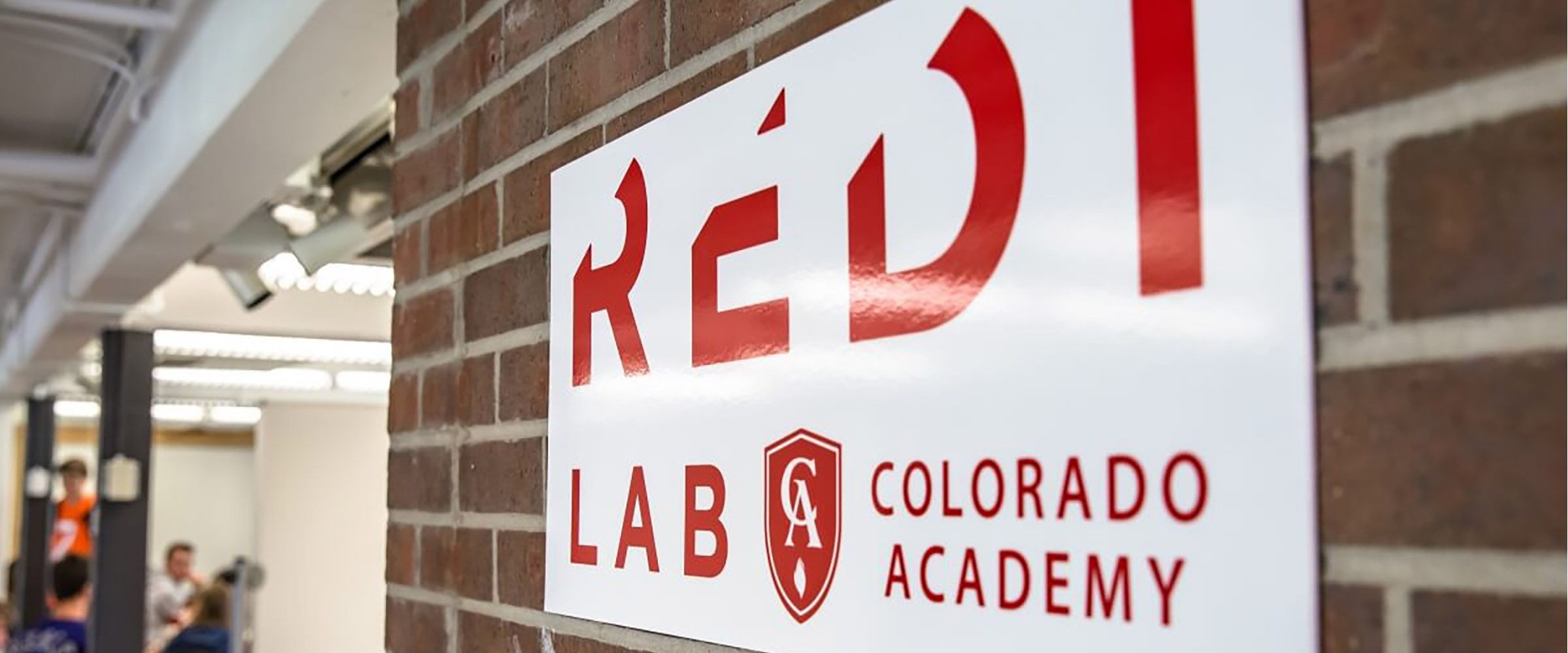 Integral to Curious Cardinals is our focus on student agency, project-based learning, and our mission to create a space where students can research, design, and test their own ideas and explore their own passions. So when the possibility of a partnership with Colorado Academy's REDI Labs came up, it seemed like a pedagogical match made in heaven.
REDI stands for "Research, Entrepreneurship, Design and Inquiry," and the REDI Lab philosophy encourages students to direct their own learning and become problem solvers with deeper creativity and ingenuity. This spring, Curious Cardinals partnered with REDI Lab, meaning Curious Cardinals mentors would go on to support two dozen REDI Lab students with their goals. We recently spoke with Tom Thorpe, the Founder and Director of the REDI Lab, to hear what made this collaboration such a success for his students.
For Tom, working with Curious Cardinals seemed a natural alignment of missions for a program that encourages students to "self-direct their way, and have more time to work on their projects, to really dig into their insights and passions and interests." Tom saw Curious Cardinals mentorships as an added value to this ethos, so "kids could get new ideas, they can get pushed, but then also they're practicing and really feeling that experience of sharing ideas."
Tom highlighted a few standout mentor-mentee pairs. First was a student who leveraged his mentor's expertise and research skills to find other experts in his chosen field. "There's one student who's thinking about quantum computing. There's no expertise at Colorado Academy around that. His mentor was really able to help him dig into some articles, get some names of folks to read, and some other folks to reach out to. And so there's that gap of expertise that we just don't have. That was immensely helpful for the students."
Tom tells us about another student who needed a role model who would hold her accountable, and found that in her Curious Cardinals mentor: "And then there was another student who wanted to make a film. What was interesting about that was the mentor was like, 'oh my God, I can't believe she wrote a script.' And 'wow, she is so far along' and I was able to give him the feedback of 'no, she wrote this script probably, you know, five years ago or three years ago and what she needs to be pushed as an artist.' She has this vision of herself as an artist. And so I was able to jump in and get some other support for students like her to really push their thinking along."
Finally, Tom shared the story of young women interested in STEM who was able to grow her confidence through working with a relatable mentor who shared that identity: "She came in as a really kind of quiet student who really identifies more as like, 'I'm just like a girl, I'm not really good at sciences. Then she blew us all away by making this bold advocacy project for eating local. Her project wasn't too big and over the top, but it was just so manageable and so thoughtful and the confidence she got was astounding."
Are you looking to grow your confidence, stay accountable to meeting your goals, or find like-minded and relatable role models? Sign up here to be matched with a mentor today!