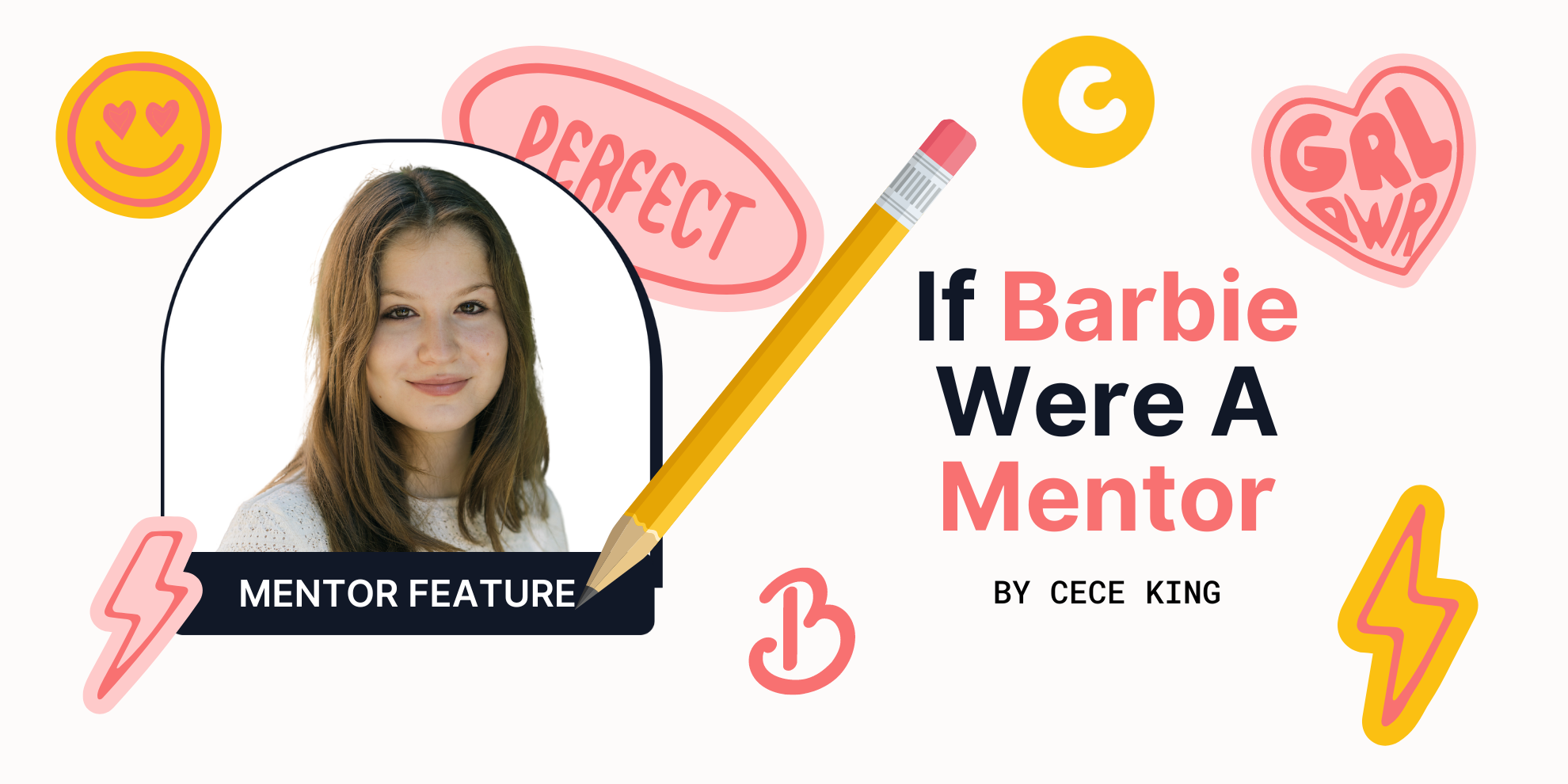 Hey Mentee Barbies, Parent Barbies, and all you Curious Barbies out there,
I'm Cece King. And I have complicated feelings about the iconic doll and Greta Gerwig's 2023 movie.
At 22, I'm a proud girly-girl. I loved my stylish dolls so much that passion developed into a Fashion History workshop for CC! But growing up, I never felt empowered by the Barbie aesthetic.
Women I saw in positions of power wore gray tweed and tried to be "one of the guys," assimilating to masculine norms to glean bits of power for themselves. I did the elementary school equivalent, opting for basketball shorts and proudly announcing I hated the color pink. It was only after school, when I'd take out the Barbies hidden under my bed, I felt I could play out my feminine fantasy.
Gerwig's Barbie reimagined hyper-femininity as powerful, something trailblazing women have embraced in the Real World. Marketing maven Bozoma Saint John donned neon bikinis and shared stories of single-motherhood while CMO of Netflix. Curious Cardinals' own CEO Audrey Wisch's Yellow Suit is her trademark because conventional professionalism is inauthentic to her leadership style as a young woman who hires other young, passionate, and… FUN women! Yes, fun. Feminine joy, as Barbie Land shows, is at the center of a world without misogyny.
If I had Barbie as a mentor, I wouldn't have hated pink for so long.
Yes, Barbie is an imperfect feminist icon, and the movie had myriad tangled story lines that Gerwig didn't see through. But one lesson I would have learned if Barbie was my mentor is that femininity, whatever it means to you, is powerful.
Suffice it to say, I have a lot of thoughts in this bow-adorned head of mine. And I'd love to learn how Barbie impacted YOU! (Leave a comment below!)
Here are a few project ideas you can work on with your very own Mentor Barbie:
For a Future Screenwriter: Explore the potential of film making for promoting social change and write your own feminist film.
For the World Builder: Use your inspiration from Barbie to create a feminist video game, empowering young people to embrace themselves as #Kenough.
For a Film Critic: Unravel Barbie and compare it to feminist hits like Emerald Fennell's Promising Young Woman and gain insights into feminist perspectives on pop culture while developing a definition for the genre of feminist film.
For a Design Thinker: Conduct user interviews and develop a cutting-edge children's toy that emparts an empowering message. What could Barbie do better?
For a Writer: Brainstorm frustrating cultural norms you want to change and satirize that a la Gerwig in a short story.
See you later dolls😉
Cece AKA The Mentor Barbie
---
About the author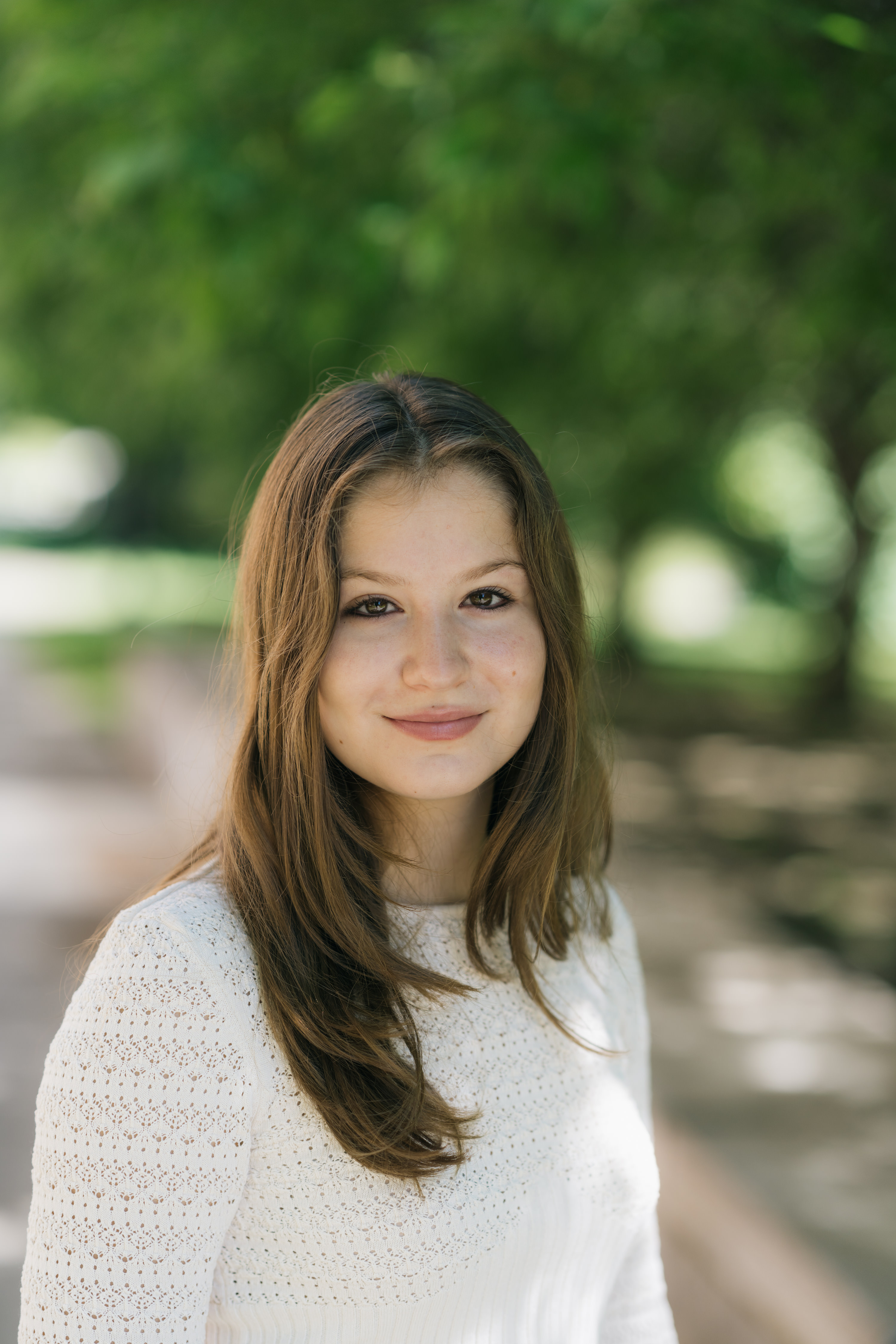 Cece King left Dartmouth College to join the founding team of what would become Curious Cardinals as Head of Mission Communication and Alignment. Since 2021, she has worked in documentary film production. This fall, she is heading to Chile to collect nature footage for Island Conservation before returning to work at the Sundance Film Festival. A storyteller at heart, Cece has written for newspapers and magazines across Maine and New York and cannot wait to see where her next adventure takes her.
We're proud to have mentors like Cece on the Curious Cardinals team. We love that she's become the ultra-femme, powerful, inspiring mentor she needed when she was a kid. Could your student benefit from a mentor like Cece? Get matched today!
This piece was featured in the Curious Cardinals weekly newsletter. Sign up so you never miss another another thought-provoking email.